BY Marissa Cooper, April 21, 2016-3:00 p.m
Caitlin Runne-Janczy: Science Careers Outside of Academics
DENVER - The University of Iowa has invited eScience Labs Ph.D. and alumnus Caitlin Runne-Janczy to join a panel discussion at the 2016 Careers Outside the Academy Conference at the University of Iowa.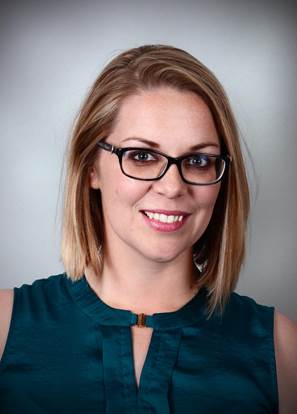 Runne-Janczy manages the product development team and product portfolio at eScience Labs. The company is based in Denver and works with hundreds of higher education institutions producing laboratory kits for use by college students engaged in online and blended learning courses.
"The work I do spans the education, publishing and technology fields. It's a dream job that allows me to use my studies and interests," says Runne-Janczy. "It's important that students realize time spent in lab gives you so many more skills than you realize: project management, organizational skills, team leadership. It's just a matter of selling yourself to companies in the right way."
Runne-Janczy advice to students:
Find a mentor who will help you build your skill set and your resume.
Love what you do - or if you don't love what you do, find the moment for great opportunities.
Be open to new ideas - you never know where they will lead you.
Caitlin will be attending the Careers Outside the Academy Conference at the University of Iowa in Iowa City, Iowa, Saturday, April 23. Panel session will take place from 1:45-2:30 in the Medical Education and Research Facility (MERF)
CATEGORY: Employee Spotlight
TAGS: eScience Labs, Careers Outside of Academics, Science